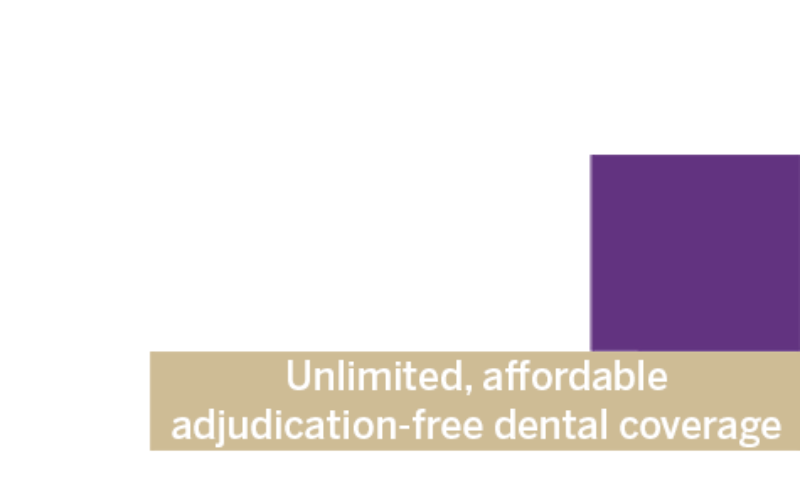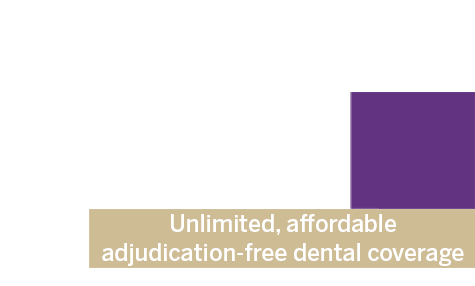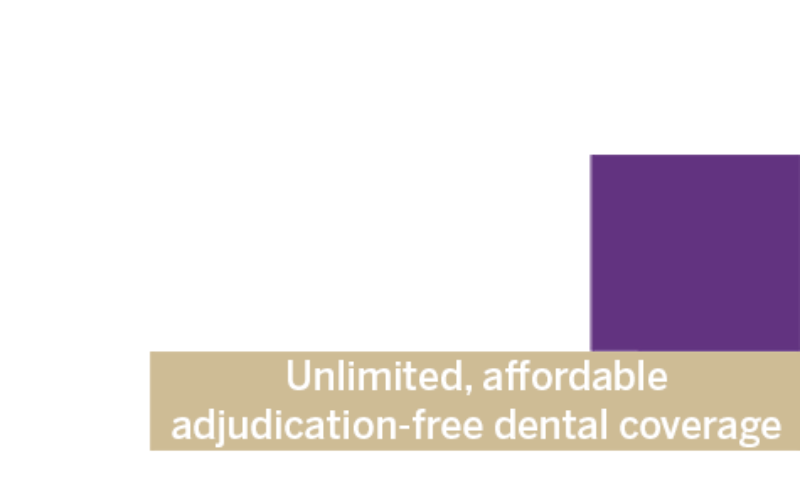 Employers providing dental coverage have been poorly served by traditional dental plan designs.
PlanSURITY® designs decrease costs, multiply coverage level, audit care quality and redefine the patient experience.
You will now pay less to deliver vastly superior dental coverage to your employees, even if you are not a large organization.
Employers providing dental coverage have been poorly served by traditional dental plan designs.
PlanSURITY® designs decrease costs, multiply coverage level, audit care quality and redefine the patient experience.
You will now pay less to deliver vastly superior dental coverage to your employees, even if you are not a large organization.
To set up new dental coverage now, please contact:
Charlie Wakely
PlanSURITY
(540) 447-4789
charlie.wakely@plansurity.com
OR click the button below to apply online:
Insurance works on the basis of EXCLUSION. Some people pay premiums to receive a benefit and then don't use that benefit. They are excluded. The cash from the excluded creates the money needed to pay people who need the benefit. Exclusion is normal when people don't really need a benefit. For example, in life insurance, people don't really want to die, and in auto insurance, we don't want to get into traffic accidents either.

The problem in dentistry is that everybody should be INCLUDED. We all need dental hygiene to fight gum disease, and most people need orthodontics to align their bite, to give two examples. That is why it is mathematically impossible for these plans to deliver what they promise in benefit max or covered services. Because nobody can be excluded naturally, traditional dental plans CREATE exclusion by denying claims instead. This creates an inappropriate business model. It is incredibly inefficient, as a business, to promise things you know you can't deliver, and then invest in the expense of NOT delivering them (by denying claims).

Traditional self-funding cuts out the insurance profit incentive, but it still uses this inappropriate business model, so it's just "less bad", but not great. When you review data, filed by insurers themselves (CLICK HERE), your employees get 4 to 6 times LESS than the insurer promises, on average. In hard numbers, if you pay $400 in premium expecting $1,000 – $2,000 in benefit, on average your employees will get $240-$320. That's a terrible use of money.

Discount plans are a poor use of employer/employee dollars for several reasons. The easiest to explain – the dentists you see listed on a discount network would give you minor discounts even if you did not pay the discount company. This is because the discount company usually gives that dentist nothing (or very little) in cash per person to participate. So you are paying a fee for something you could get for free on minor discount levels. Why bother?

On the higher percentage discounts, any business has a hard time delivering a quality product by charging 50% of its intended price. When dentists do not receive their full fee, there is potential for under-treatment or over-treatment. Undertreatment is when the best treatment is not received – high wait times, substitution of the best materials, speeding past the most thorough exam, using anyone but the most experienced dentist, who is treating others instead. Over-treatment is simply adding procedures to the one your employee was seeking, which means the real dollars spent at the office wiped out the "discount"!

If discount plans really could deliver quality of care, they would measure it, review for under or over-treatment independently, and advertise the results. They don't – and now you know why. If you have one recall appointment because something was not done right the first time, and you attach any value at all to your employee time, was the discount even real?

No – we are NOT an insurance company. The most important part of dental coverage is PURCHASING, not INSURANCE. We give employers the TOOLS to purchase dental care brilliantly, under ERISA as a partially self-funded plan.

We create the plan design, offer the employer a DIRECTORY of dentists who accept that plan design. We identify a TPA to collect money from the employer. The TPA contracts with dentists individually on behalf of the employer – so the employer has a direct relationship with each dentist. We measure quality of care and patient experience, and provide detailed financial reporting and education for employers, employees and brokers. We use data from the dentist and TPA to make sure the money employers spend is well spent. We identify reinsurance to cap the fees employers pay, so they have cost certainty, while employees have benefit certainty at the same time.

We give employers the tools to save money while partially self-funding the best dental plan money can buy.

In our minds, NO. Capitation in dental became a bad word because it was administered by companies in a very specific way which we reject. In the old model, dentists used to get a small upfront fee per person, from a very large number of people per office, and then they were expected to treat all those people using a terrible fee schedule. The fee schedule was ADJUDICATED, which means the capitation company could deny those payments to the dentist anyway. Bottom line – significant incentives for the dentist to pile up patients and do as little treatment as possible.

In our model, the dentist receives 5 to 7 times more per patient than any capitated plan upfront, so the patient load is reasonable. Our design eliminates the overhead of the dentist office so there is no cost to providing treatment. Special technology ensures dentists receive their full fee schedule, which they set. Now dentists are rewarded and want to treat everybody, and then we measure QUALITY of care and patient experience, so nobody waits for treatment, or is under or over-treated. Our plan is NOT adjudicated, so there is no denial of benefit.

This is the only dental coverage plan that has NO adjudication, yet pays the provider a full fee, and collapses costs for employer and patient while measuring and reporting everything. It goes far beyond anything any capitated plan ever delivered.

Dentistry is a high fixed cost business. If you eliminate the fixed costs of a dental practice, the cost of treatment collapses (from 70-90% on every procedure to about 7% on every procedure) and the benefit can be aggressive because it costs very little for dentists to deliver it.

Our design eliminates fixed costs for the dentist. The money from employers which used to go to the insurance company goes to the dentist instead, in exchange for measuring all aspects of patient care. This multiplies dentist income, while collapsing the employer and employee costs. When you compare overhead ratios going forward between dental offices, each office now has an incentive to get even more efficient, and premiums drop each year.

Employer pays TPA. TPA pays dentist. TPA pays broker. TPA pays us. That's the flow of funds. Employees choose a dentist to drive TPA payment to that dentist. Employees receive treatment and make a co-pay directly to the dentist if required.

There are thousands of dentists listed in our directory. As a simple example, in 46 of the top 50 cities in the US, 80% of the population is within 10 miles (or less) of an office in our directory. And our offices are in rural areas as well. Just send us your employee census and we'll run the geo-analysis for you.

Overall, we find this question fascinating, because traditional plans give you a long list of names in a network. And then they give you no actual independent data to help your employees pick that dentist. It's like voting with a blindfold over their eyes, leaving aside the fact that traditional plans give you so little money to use with the dentist there is not much he/she can do to help you.

We commit to continuous REPORTING on the dentists in our directory, which is why our directory has actual value. As numbers build up on all aspects of clinical and patient experience, your employees will have hard information to use when choosing a dentist, as opposed to a phone book.